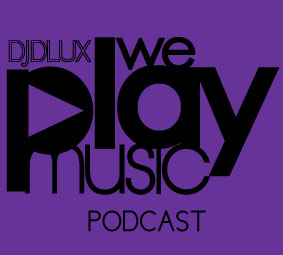 WE PLAY MUSIC – Podcast Episode 143 – 17/2/13 – DJ Dlux – Deja Vu fm
---
WE PLAY MUSIC – Podcast Episode 143 – 17/2/13 – Deja Vu fm. On this Episode, Dlux plays classic 80'& 90's Soul, RnB & New Jack Swing. featuring; Amerie, Silk, Sunshine Anderson, Adriana Evans, Mary J Blige, Jazmine Sullivan, Miss Jones, Horace Brown, Dru Hill, SWV, Nuttin Nyce, PPP, Da Brat, Intro, Jon B, Michael Jackson, Wreckx n Effect, Zhane, BlackStreet, Yeddy Riley, Alicia Keys, Curtis Mayfield, Rapheal Saadiq Foxy Brown + more .
#SoulTreyda #SoulOnASunday !
To download to your computer, or to play on your iPhone click here
Follow Dlux on Twitter at @dluxdejavu and WePlayMusicLive at @WePlayMusicLive .
Listen live every Sunday's 4-6pm (gmt) on www.dejavufm.com