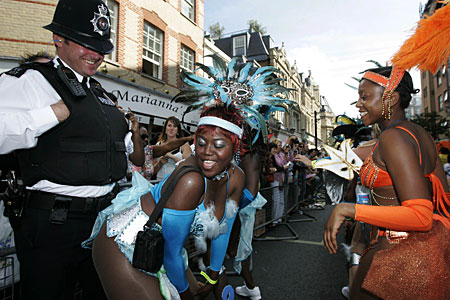 Joe Grime's Carnival Picks 2013
---
OK so I have read a lot of blogs in the last two days. Most headlined "insert DJ Name" picks this years carnival anthems; followed by a pick of 10 songs (mostly featuring songs that pre date 2012). Now while there is nothing wrong with that and it's good that certain songs have longevity and relevance, I take issue that know one has taken this yearly opportunity to champion some newer dancehall in the mainstream media!
So thats the rant over now let me pick out 10 tracks I think should be running carnival this year.
Bugle "Nuh Compatible"
Undoubtedly one of the biggest tunes of the year so far, no matter where I play I get asked for this. The riddim from UIM is perfect for summer and although Bugle is singing about him and his lovers incompatibility, when this tune drops you can't help but sing along.
Konshens & J Capri "Pull Up To Mi Bumper"
Admittedly when I first heard this I wasn't a huge fan, but boy has this tune grown on me! Rvssian has been consistently producing some of dancehalls biggest tracks and this is another. His use of a heavy 808 style bassline, stabby strings and cheeky murder she wrote sample alongside dancehall heavyweight Konshens & charismatic new comer J Capri; mean this tunes has all the ingredients to tear up any sound system or float this carnival.
Mad Cobra "Di Baddest"
First things first, let me say 2013 has seen Mad Cobra make a strong return to the dancehall arena. "Di Baddest" is classic dancehall with a beat that will keep the ladies wining and lyrics for the man dem to sing along to.
QQ Featuring Venomous "One Drop"
I expect to see a lot ladies showing their best "one drop" at Notting Hill this year. QQ and Venomous use a tried and tested formula on this and with the help of stashment on the production deliver another dancehall hit.
Vybz Kartel "Business"
Even with Vybz Kartel incarcerated his output hasn't really dipped and I could of picked any number of his recent releases but I've gone with "Business". It's classic Kartel and its heavyweight bassline is sure to tump out of many sound systems this weekend.
Kalado "Make Me Feel"
OK technically this tune drop at the end of 2012 but I'm making an exception as it amazes me that this tune hasn't picked up anywhere near the heat it deserves. Kalado is another on a long list of talented Alliance artist to emerge and I predict you will hear much more from him in next few months
Various – Decibel Riddim
Technically cheating with this one as I've picked the riddim rather than a particular piece but how could I really choose and any dancehall's all about the juggling. Above are three of my favorite pieces from Mavado, Kartel & Konshens, but I could of added Beenie, Popcaan, Tifa and many others to that list.
Vybz Kartel "Get Your Own Lighter"
Another 2012 tune that I will allow to sneak through as any tune that features "Jesus Crist fattie gone pon di sound box….Cross Mi Fingers hope she don't drop" had to get a bligh (we ain't sean paul round here, get it). The tune is perfect for Carnival, especially as a message to all those lighter thieves who accidently put your lighter in their pocket.
RDX "Drop"
I could of picked any number of RDX tracks from the last 18 months (Kotch, Jump, Broad Out, The Bruck Out Song etc etc) all of which I'm sure will get heavy rotation. Drop is the perfect pre carnival warm up track for the ladies to make sure their wining is on point.
Bunji Garlin "Differentology"
As it's a carnival selection I had to reach from this huge track from Bunji Garlin. The track infuses a whole variety of styles with a soca twist and having recently signed a deal with VP records expect to see him making a big impact in the near future.
Special Mentions
So that was 10 tunes I will be personally looking forward to hearing this weekend and here's a special mentions
Konshens & Romain Virgo – We Nah Worry Bout Them
This tune from Konshens & Romain Virgo is the tune most likely to have all generations going crazy – Classic riddim and a wicked combo! Plus the styling and concept of the video is brilliant.
Jordanne Patrice – Number 1 Lover
UIM's 4play riddim has already been featured with Bugle's "Nuh Compatible" but anyone who listens to my show will know I'm really pushing Jordanne Patrice and "Number 1 Lover" is prime example why.
Mavado – Give It All To Me
Final entry is this track from Mavado on the new Overdrive riddim, and would of probably been in the first 10 had it been released a little earlier in the year. JA productions continue where they left with Overproof & Overtime and the gully god delivers another ladies anthem.
***Update****
Just seen the news that Nicki Minaj has jumped on the remix for Mavado's Give It All to Me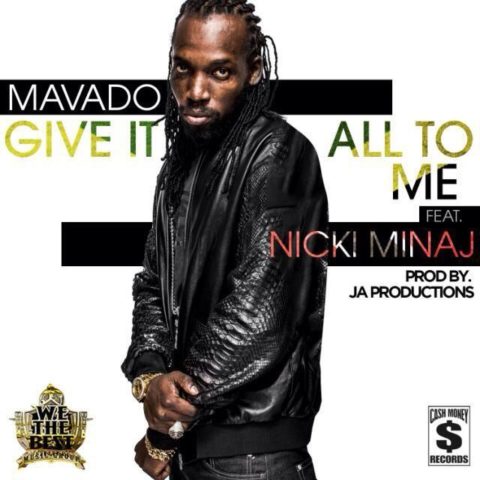 Remember I have included links to buy all the songs I've mentioned so please support the music and of course have a fun, Safe & Enjoyable Carnival and join the Deja family sunday for Weplaymusiclive at Queen of Hoxton.