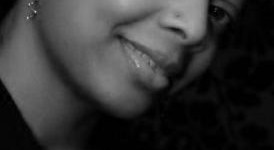 Final Real Talk Radio UK – 1st October
---
REAL TALK RADIO SHOW UK
Tuesday 1st October 2013 | 2pm-4pm
The QUESTION:
What makes a good TV presenter or radio show host?
The GUESTS:
Singer/Songwriter Beverly Ely!
The FINAL REAL TALK RADIO SHOW UK!!
2pm to 4pm LIVE on déjà vu fm!
BE entertained, BE inspired and HAVE YOUR SAY! Real Talk Radio UK, 2pm – 4pm, one final Tuesday, 1st October, on déjà!!
REAL TALK RADIO UK:
YOUR host: @msCJ80
YOUR dj: @joegrime
The hash tag: #RealTalkRadioUK