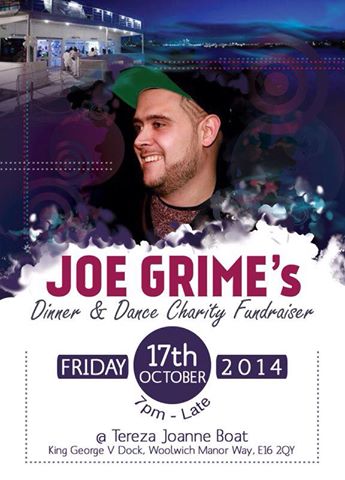 JOE GRIME'S DINNER & DANCE – FRIDAY 17th OCTOBER
---
JOE GRIME DINNER & DANCE – FRIDAY 17th OCTOBER 2014
After the overwhelming response we have had for Joe Grime Dinner & Dance tickets,
all 170 table seats are now SOLD OUT!
We are still going to party until the early hours of the morning with a host of DJ's and live artists, So if you missed out on the dinner tickets you can still support by coming to the after party from 10pm onwards. Limited tickets are just £15!
Contact us on info@dejavufm.com ticket purchase a ticket today.
If you would like to donate any items for the charity auction or raffle prizes
please feel free to contact us on the above email address.