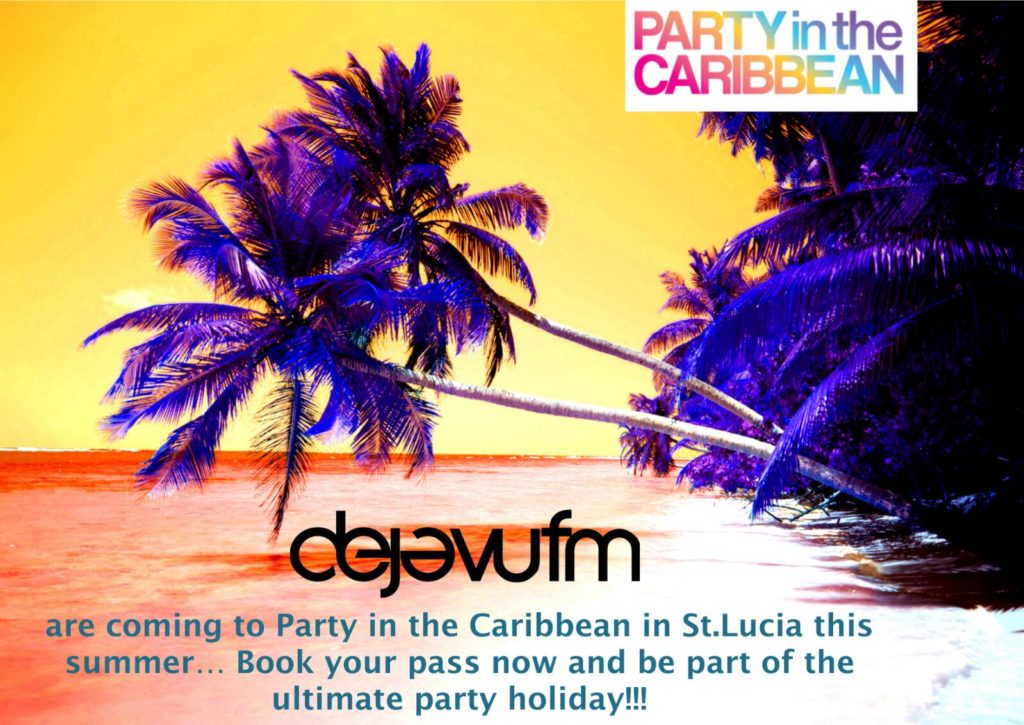 Party in the Caribbean – St Lucia from 5th to 12th June 2016
---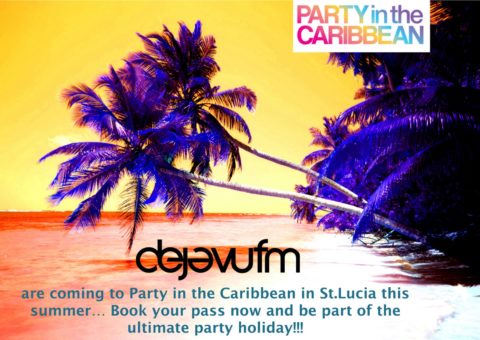 DEJA VU FM HAVE TEAMED UP WITH P.I.N.C TO BRING YOU…
7 DAYS & 7 NIGHTS
OF PURE, UNADULTERATED FUN
IN STUNNING ST.LUCIA
Party in the Caribbean (better known as PINC), is a seven day luxury party experience on the beautiful island of St.Lucia.
Why St.Lucia?
St.Lucia is an island renowned for its beauty, from the magnificent twin peaks (The Pitons) to its Diamond Waterfall, lush rainforest and sandy beaches. This island truly lives up to its trademark- St.Lucia – Simply Beautiful!
The PINC team know first-hand about the rich, colourful culture and most importantly, its vibrant people and party lifestyle. We invite you to join us and participate in all that St.Lucia has to offer in our exclusive, handpicked, exotic locations….
We promise to deliver:
PREMIUM EVENTS | EXOTIC LOCATIONS | BEAUTIFUL HOTELS | BEACH BBQ's
POOL PARTIES | RUMFEST | BEACH PARTIES | STREET PARTY | CHAMPAGNE GIVEAWAYS
5 STAR ENTERTAINMENT | TOP DJ'S FROM LONDONS DEJA VU FM | GREAT MUSIC | GOOD VIBES
ALL THIS AND MUCH MORE SET AGAINST A STUNNING CARIBBEAN BACKDROP!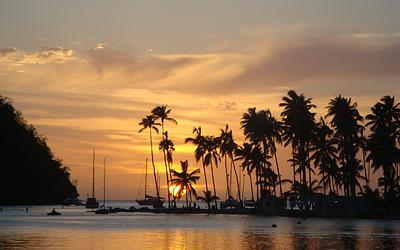 Party in the Caribbean – Parties and events
COCKTAILS & COMEDY | PIRATES IN THE CARIBBEAN BOAT PARTY |DJ'S FROM LONDON'S DEJA VUFM.COM  | ALL WHITE AFFAIRE | WET- THE POOL PARTY | RUM FEST – BEACH COOLER LIME |FRIDAY NIGHT JUMP UP STREET PARTY |AURORA – SUNRISE BREAKFAST PARTY | EXPLORE ST.LUCIA
DJ'S FROM LONDON'S DEJA VUFM.COM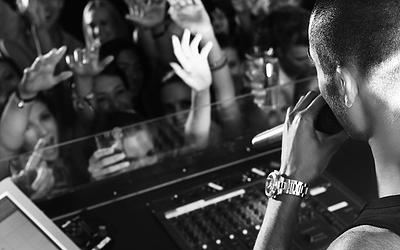 The PINC team have some fabulous DJ's  from London's Deja Vu fm on our line up and a few surprises to be announced soon!
Music is at the heart of the Caribbean and at PINC we take this very seriously!
Whether you like to "wine down low" to Soca, love your House, Dancehall is in your blood, or can't get enough Old Skool R'n'B, rest assured that whatever you love we will get you dancing and having the time of your life!
COCKTAILS & COMEDY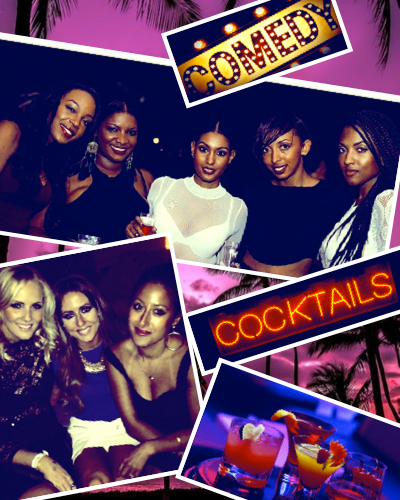 Upon your arrival, you will be greeted with a warm welcome and in typical St.Lucian style – a cocktail blend of our Island's trademark rum.  You will meet your hosts, be presented with the itinerary for the week, collect wrist bands  and we will be pleased to answer any questions you may have.
This will be followed by a comedy show and dance.
Hosted by one of funniest comedians on the scene, so you can relax and enjoy your first night with us in true PINC style!
PIRATES IN THE CARIBBEAN BOAT PARTY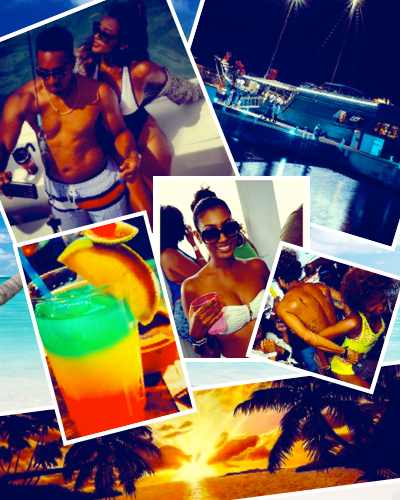 Come aboard our crazy boat party – Pirates in the Caribbean!
As we sail down the island's breath taking coast, we deliver pure vibes with our  Deja DJ's literally spinnin' the best joints on the decks!
This is an ALL INCLUSIVE event so make sure to bring your bad behaviour but don't be the first one to WALK THE PLANK!


PURE – ALL WHITE AFFAIR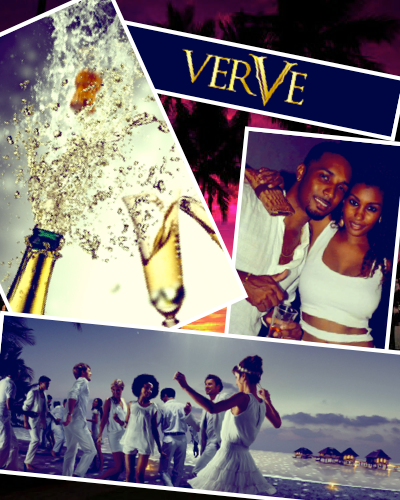 PINC and VERVE have teamed up to host PURE – an ultra glamorous all white affair.
Verve is St.Lucia's number one spot, located on the islands busiest and most vibrant strip.
This popular venue is the perfect place to dance the night away in a relaxed yet buzzing environment and hosts some of the Caribbean's top names.
WET- THE POOL PARTY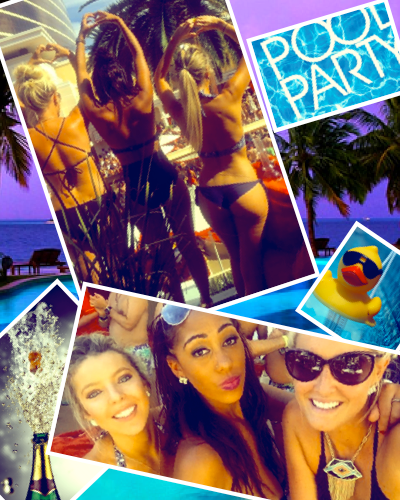 Come and party with us at WET – our stylish pool party at a super exclusive location.
Hosted by our sexy PINC shot girls, with DJ's bringing you all your favourite party songs.
RUM FEST – BEACH COOLER LIME
Chill, play, rave, repeat! This is a day you don't want to miss! From morning till sundown, join us on one of St.Lucia's most iconic beaches for a day filled with good vibes, music, food and drink.
Our Beach Lime has something for everyone; for those of you that just want to chill and enjoy the entertainment, bring your cooler, kick back with a cocktail or two  and take it all in…
For those of you who want to sample the true flavours of the Caribbean, our RUM FEST is calling you! Sample St.Lucia's finest rums and take part in our beach party games.
FRIDAY NIGHT JUMP UP STREET PARTY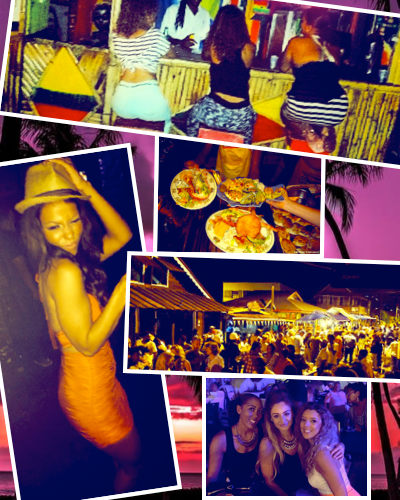 We want to invite you to come and experience St.Lucia's legendary 'Friday Night Jump Up'  Street Party.  Set in the village of Gros Islet, St.Lucian's showcase their true party spirit! Big Sound Systems, local cuisine and all the rum you can take, makes this night the essence of what Party in the Caribbean is all about. Take a shot of Spice and Go Hard or Go Home!
AURORA – SUNRISE BREAKFAST PARTY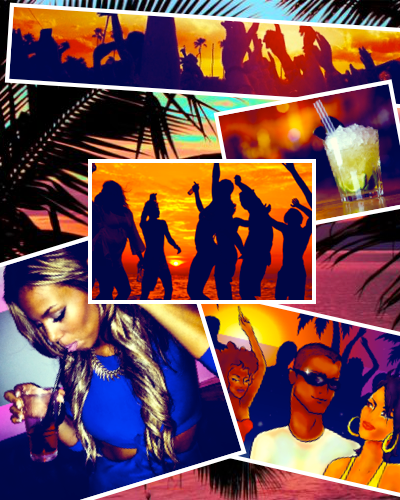 AURORA – Latin for DAWN – This epic party experience captures the magical moment when the sun rises over the horizon on one of St.Lucia's most beautiful locations.
Our Dj's will be playing the best in Dancehall, Socca, R'n'B , Hip Hop, House, EDM, Afrobeats and everything inbetween.
Enjoy our premium drinks and a traditional St.Lucian breakfast.
Be prepared to dance till the break of dawn!
EXPLORE ST.LUCIA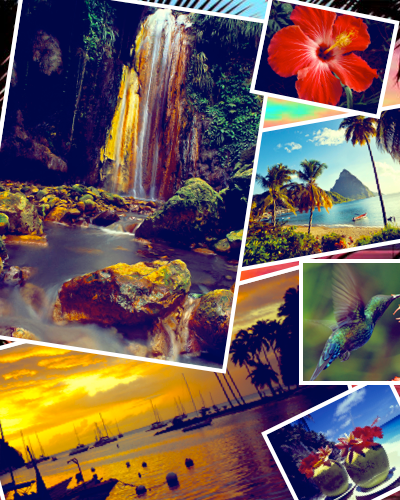 We have teamed up with some of St.Lucia's most reputable tour companies, to bring you some fabulous excursions and tours at discounted rates.
You can zip line through the rainforest, dirt bike over St.Lucia's finest terrain, drive through a volcano or simply sit underneath a beautiful waterfall and take in the beauty that the island has to offer.
The PINC team are here to help you make the most of your time in Simply Beautiful St.Lucia.
For all 7 days and nights, PINC will be hosting some fabulous parties and events. Our hosts will be on hand from beginning to end to ensure you are having the time of your life.  We want you to truly experience the essence of St.Lucia and that is why we #supportlocal; from our food and drinks to our entertainment and venues.
#ForLimersAndGoodTimers
Lime (Verb) – To have a good time Caribbean Style!
HOW IT WORKS.
JOIN THE PARTY..
Here at PINC we like to keep things simple so you can concentrate on the important things like having fun!
With this in mind we have created 3 passes for you to choose from:
BRONZE,  SILVER & GOLD
PAYMENT
PAYPAL OPTION 1
In full. This includes a non refundable £50 deposit.
PAYPAL OPTION 2
Instalments – a non refundable £50 deposit is payable to secure your pass. You will then be invoiced for the balance which will be due by April 1st 2016
BANK TRANSFER OPTION 3
Bank Transfer – To arrange a payment via bank transfer please email pinc@dejavufm.com and quote PAYPINCPASS for further payment instructions.
BRONZE
– Free entry to ALL PINC events
– Welcome Cocktail Reception
– Complimentary Cocktails at select events
– All Inclusive Food & Beverage at select events
– Queue Jump wrist band
SILVER
– Airport Transfers
– Free entry to ALL PINC events
– Welcome Cocktail Reception
– Complimentary Cocktails at select events
– All Inclusive Food & Beverage at select events
– Queue Jump wrist band
– Free entry into RUM FEST Beach Games
GOLD
– Airport Transfer
– Shuttle to all PINC events
– Free entry to ALL PINC events
– Complimentary Cocktails at select events
– All Inclusive Food & Beverage at select events
– Queue Jump wristband
– Free Entry into RUM FEST Beach Games
– Free Cooler (drinks) for Beach Cooler Lime